Sports
Sports Teams Package Information:
Listed below are the descriptions for sports prints and products. Remember, your sports organization will
receive 10% of my profits as a fundraiser
for your organization! Prices are listed on the
order form.
Standard Prints
: Player or team images in the following sizes: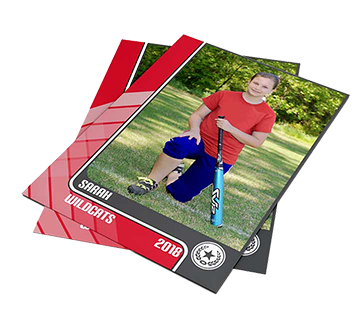 8x10 Digital Memory Mate
(Digital Creation showing 5x7 team image and 4x5 player image)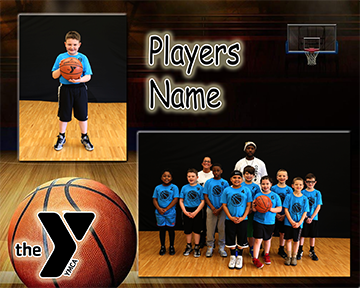 3" Round Button
The player's photograph is made into either a 3" round button with a pin back to wear.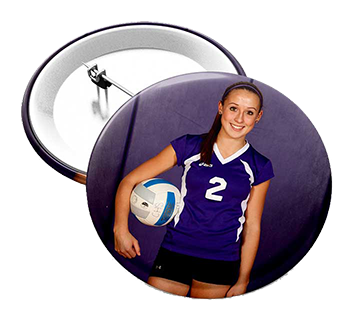 3" Round Magnet
Just like the button but it has a magnet on the back instead of a pin.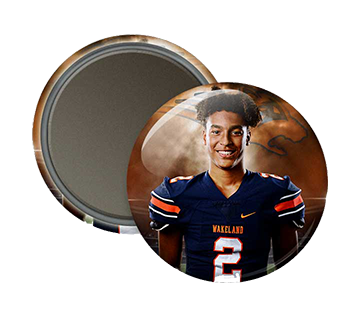 Key Chain
This clear plastic key chain features the players image front and measures 2 3/8 x 3 5/8 has a split key ring.
Insert is printed on photographic paper and is 2 x 2 1/8.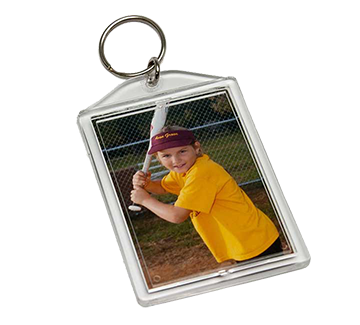 Luggage Tag
img are slipped into a black plastic luggage tag measuring 2 5/8 x 4 1/4, with a clear plastic loop. Features the same graphics and information as the trading card; Original graphic line had the players image only on the front.
Insert is printed on photographic paper and is 2 3/8 x 3 1/8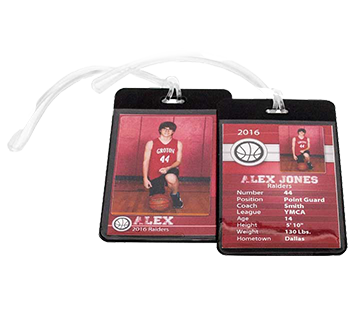 Sports Bottle
The sports bottle is black with a white lid with an everlasting straw and handy storage compartment on the bottom; holds 15 oz.
Insert is printed on photographic paper.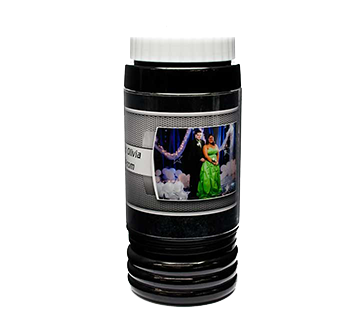 Dog Tag
The dog tag measures 1 1/8 x 2 and comes with a clear silencer and 30" beaded chain, with the player's image on the front and name and team name on the back.
Dog tags have a high gloss vibrant surface.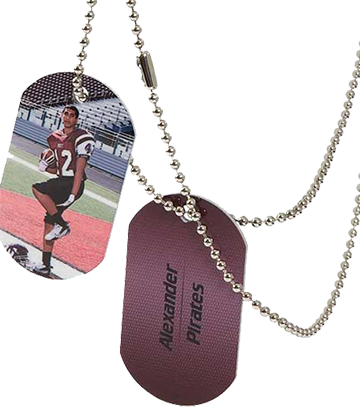 Player Highlight Banner
(With a vinyl banner, you can create an attention grabbing sign for any athlete. *Not include on general sports order form. prices can be found
here.
Available in following sizes: 18x36, 24x36, 24x48, and 36x48.)